December 9th, 2016
OLIVIA MATTO is a class of 2018, 5'9″ sharp shooting Combo Guard from Lancaster, PA ( Manheim Township H.S. ) . Over the last few months she has become a very coveted Guard with east coast D1 college programs and established herself as a Top tier shooter in her class.
As a Sophomore she averaged 12 Points , 5 Rebounds, & 4 Assists. She shot 44% from behind the Arc and 84% from the FT line.
"I have been blessed to have the opportunity to coach Olivia Matto on a few occasion as a guest player and she was terrific. She is the proverbial coaches' kid… high basketball IQ and tough as nails.

Olivia's game is tailor made for today's "space and pace" style of play at the college level. Her ability to knock down threes and finish at the rim combined with a focused commitment  to defend and rebound proves she would be an asset to any team looking to succeed.

It's been fun to watch her game blossom! "
Mark  Owens   ( Head Coach  – CW High School Girls Basketball )
" Was a pleasure to coach. Very knowledgeable of the game. Gym rat, always working on her game. Deadly from the 3 pt line. A must guard when she is out past the 3 line. A coaches dream. Very coachable. "

–  Michael Englar    ( York Unity AAU  –  York Catholic Asst Varsity Girls Basketball  )
" Finding the balance between being a scorer and a team player can be tough especially for younger players; however Olivia has a high basketball IQ and will do whatever it takes to win. Olivia is a hard worker who strives to improve. While she might not want to be a role model, I always like to point her out to younger players at our facility. She understands meaningful work and the success that follows which is always good for others to see in action."
 –  Earl Hazel     ( Warwick H. S.   / Spooky Nook Boys & Girls Trainer )
Away from the court, OLIVIA is just as Impressive, if not more so. She is a very Outgoing, Sincere, and Mature young lady. She has a 3.8 GPA, taking Honors and AP courses.
She has been involved in a variety of non basketball activities since 9th grade :  Key Club, Paws Club, Connect Club , Annual Food Drive at Lancaster, Volunteer for Wilbur Chocolate WALK,  Volunteer Camp Counselor for Manheim Township and at the Nook,  and helps younger kids in Basketball Training sessions.
Happy Holidays to all!!

I am so thankful for my family and the  blessings I have had throughout this year. Thanks to so many!

If you are a serious basketball player, you know that there are many sacrifices to be made. It is especially hard during the Holidays. When I see my friends posting on social media that they are out shopping at 2 am, I definitely wish I was there. I am happy to say that despite having two AP courses, I made the honor roll again. I have always made it and don't want to break the streak, but it is a lot harder this year. My courses are more challenging and I also want to practice basketball more. 

A few weeks ago we were off school the entire week. I was able to get 3 and sometimes 4 workouts in a day. 

Our high school practice started 11/18. Depending on when we had team practice I would go to Spooky Nook either before or after practice. I would have an evening workout with the High School football trainer.  I highly suggest finding a trainer you like.

I alternate days doing upper body and lower body. I guess upper body is my favorite.    Depending if I make 6/7 days in a row he mixes in a speed type workout. We always do preventive ACL exercises too. It has been 6 straight weeks and I can definitely see a difference. 

 

My goal is to keep it up during the season. At least 2 days a week, but hopefully 3.  I would like to have a D1 college body before I (hopefully) get there. 

I have learned after 2 years of varsity with our HS that I need to practice more than 1 1/2 or 2 hours a day. With our team practices, I don't get enough shots up and I don't get to work on my weaknesses. To really improve you must do the extra. It's all about the time and the quality of work. 

With that being said, I was still fortunate enough to go shopping Thanksgiving evening and Black Friday with my sister, Rachel, my Mom, and my Dad. I went on three different trips to the mall in Lancaster and also to York Pa. I will have to tell you more next time about my sister Rachel.  

I've learned to go to fun places with Rachel, the girl places with my mom and the sports places with my Dad. 

This year the school is getting the team new uniforms and travel suits. My motto is that if we look good, we play good! Lol

The tough news was only having 13 players during our first week for JV and the varsity team. Since then we are up to 15. The good side is I know they are counting on me and I'll play a lot. Our first game is Dec 8th which is almost here. I am setting goals for the season. If you write your goals down you have a better chance of achieving them. 

I start to watch game tape more as the season approaches and during the season. It is annoying at times, but I learn a lot. It is so cool to see how much you improve. My shot has continued to improve. As a freshman I shot 73% from the line and I thought I was good, but my form has improved dramatically. 

Our team will start 3 six footers and we should be good. I am hoping for great!! We have one senior. We play in a very tough section with some great teams and players. 

Once practice started, my unofficial college visits have stopped. It was super cool to see that St Francis (PA) beat Wisconsin 103-100!   Wow, what an exciting game!!   Good job Coach Joe. 

There is a lot to do for sure. I am still planning to see some games at schools I would like to attend. Unfortunately it is very hard to get to schools with HS practice and the timing of it all. Last weekend was really cool. I got to see D3 schools play on a Friday and then a D1 contest on Sat and again on Sunday. It is fun to compare the styles and players. 

I'll end with this.  The recruiting process is long and challenging. Control what you can control. Be the best you can be and have no regrets. I shot 84% last year from the line and want to get to 90%. That is something I can control. My last practice I wanted to see how long it would take for me to make 50 free throws I did it in 53 shots. Not in a game, but it is a start. I can control that. 

Till next time best wishes on your season. Please follow me on Twitter ( @oliviamatto12 ) and if you have questions I will do my best to help.

Thanks,

Olivia
LOL NO SURPRISE OLIVA MATTO WENT OFF TONIGHT WITH 25..KID CAN SHOOT THE ROCK…AND A GYM RAT
Last week Matto drove 2 hours to NBS..DID THE  2 HOUR SESSION AND THEN AFTER SHOT ON HER OWN AND CLOSED THE GYM#Baller
2018 PA combo guard #Sniper continues to SURGE.
5 #Threes – 25 pts while Sick
#Balla work ethic
Elite Student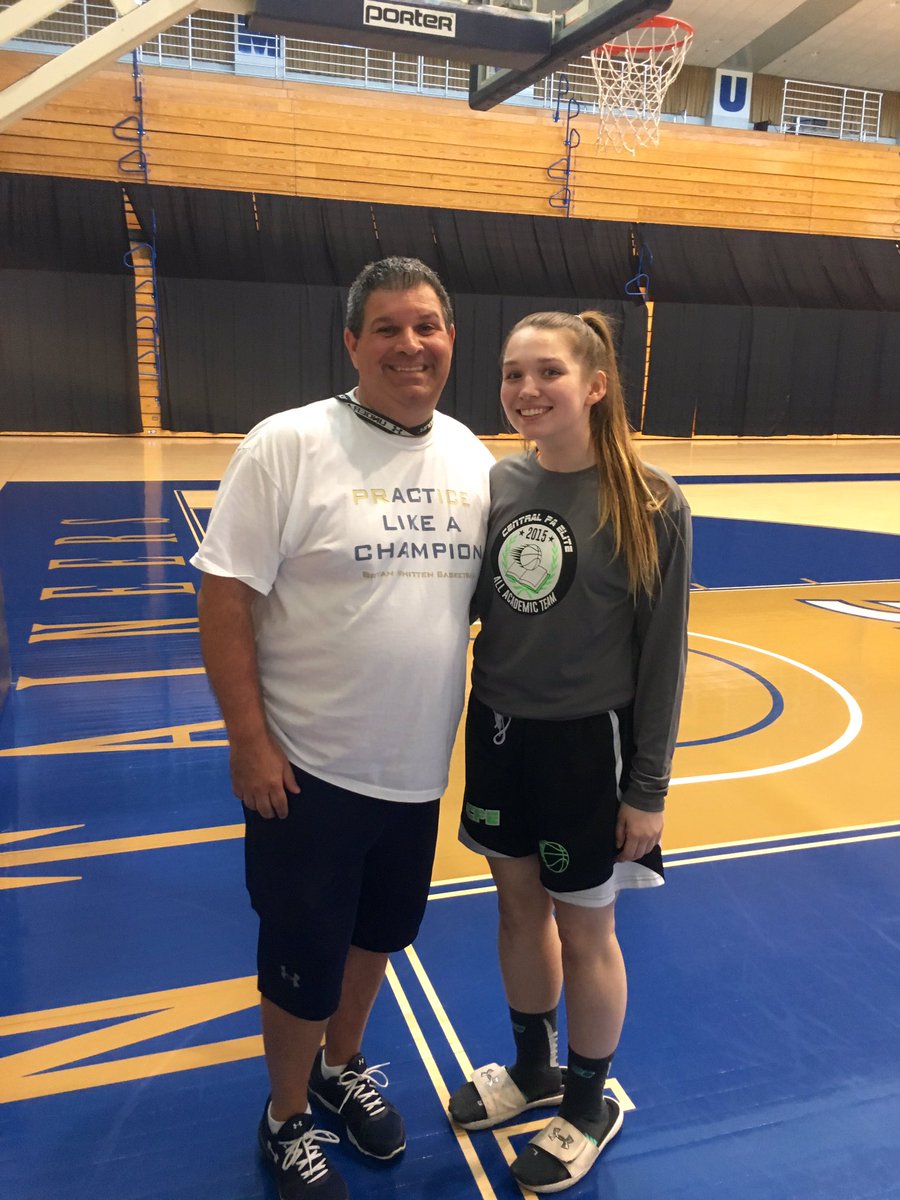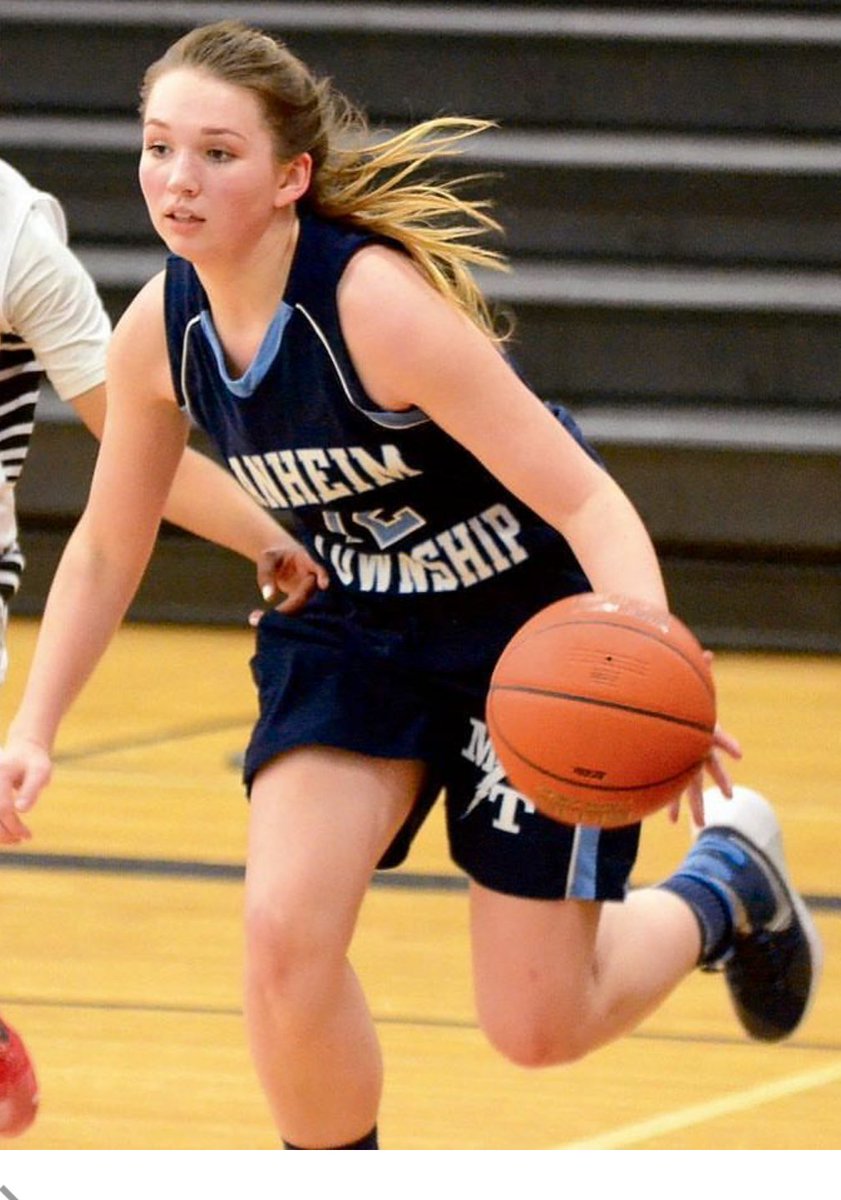 P2W! OliviaMatto stock is rising with 2 offers – EXCELLENT fundamentals! @neb_media@Exodushoops#go2player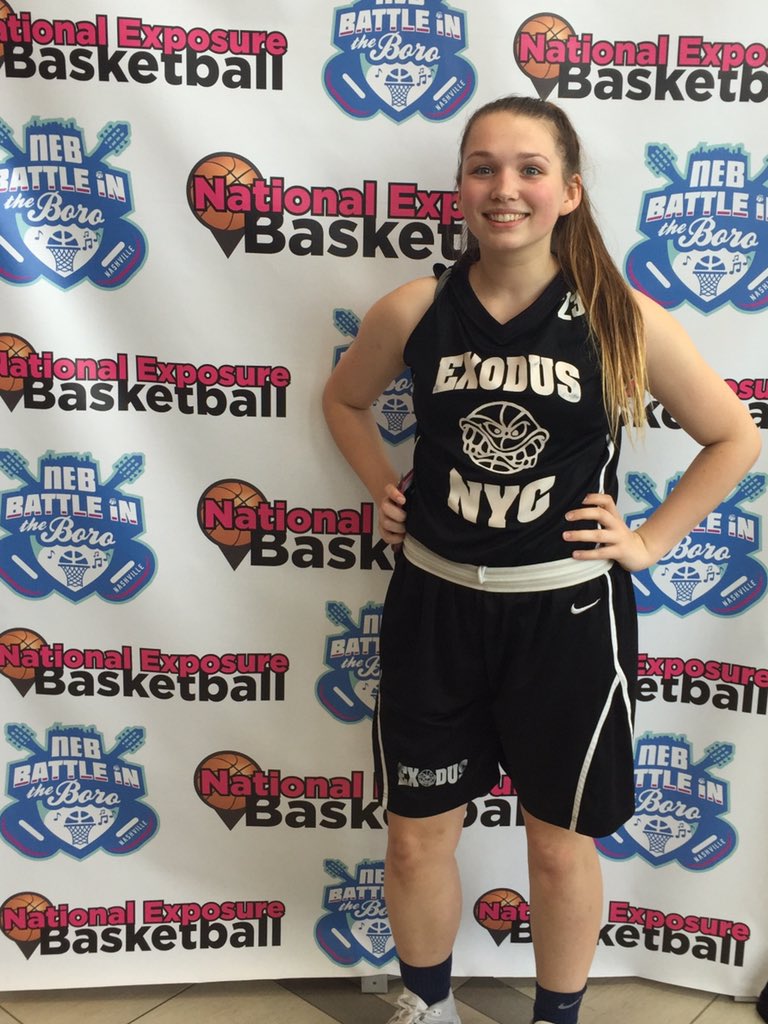 @NJShoreshotsOliviaMatto continues to impress with very "fundamental and efficient" play @USJN#prospect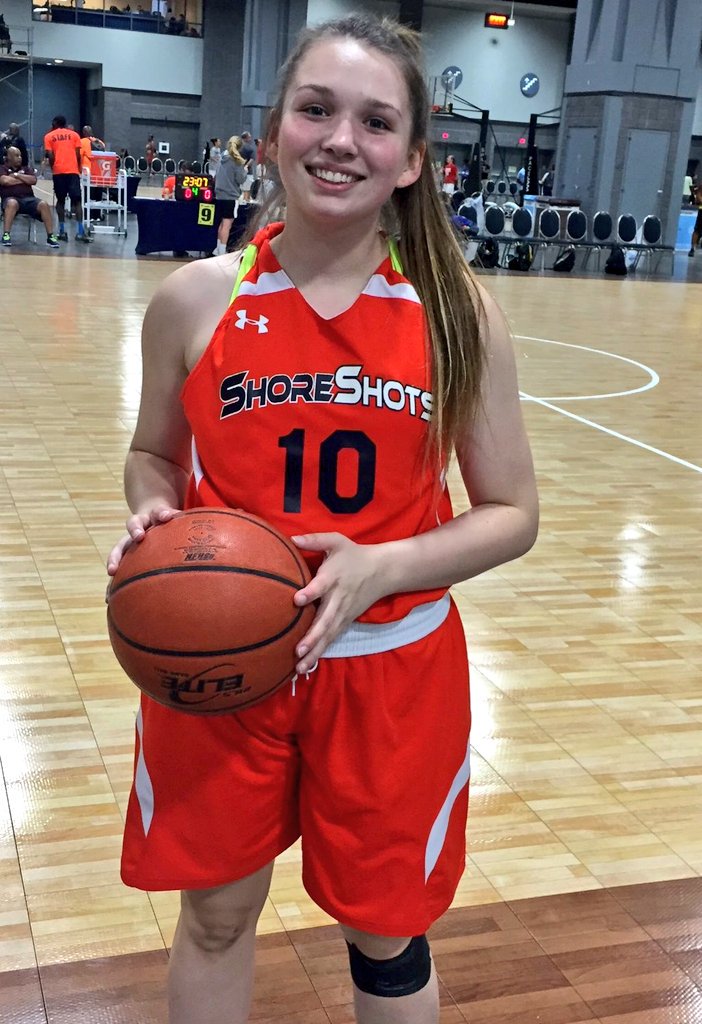 Why does Oliva Matto got D1 offers already? She got a handle and gets buckets…lot of buckets… gym rat drove 3 hours to NBS every weekend
Olivia Matto 5-9 G 2018 NDO Elite 16. Can really stroke it from behind the arc. Is wearing jersey #10.