VIDEO
SARA HAMMOND  &  JUDE SCHIMMEL  – Postgame
ARTICLES
#10 LOUISVILLE women rout Old Dominion 100 – 46                                               ( espn.go.com )
3 pointers lift U of L women in Rout                                                                                     ( courie – journal.com )
TWEETS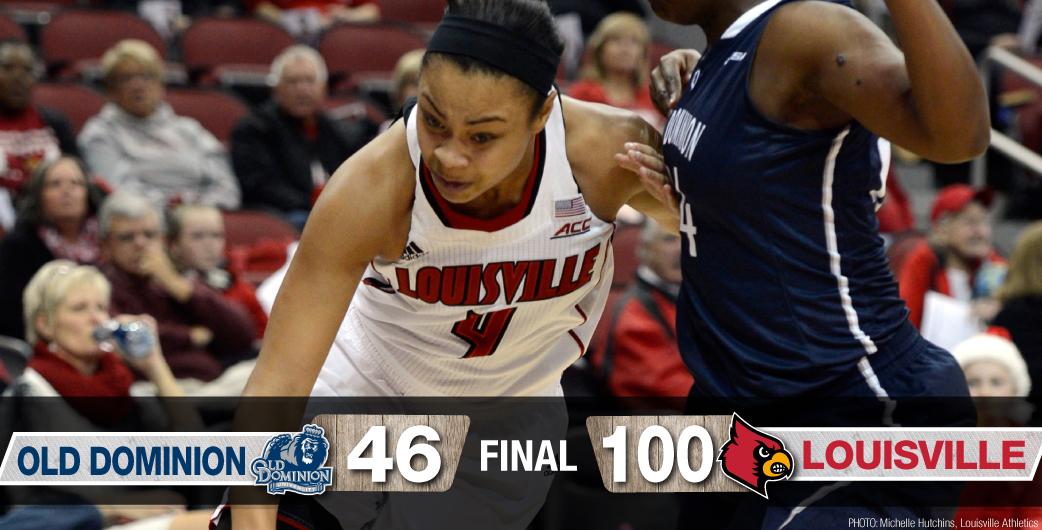 Final numbers: Jude Schimmel 12pts, 10ast, 6reb. Sara Hammond 14pts, 8reb. Myisha Hines-Allen 12pts, 8reb. Emmonnie Henderson 11pts, 9reb.
Jude Schimmel, who had been slumping, had 12 points, career-high 10 assists, 6 rebounds and no turnovers in her best game of the season
Sara Hammond taking the Montrezl Harrell role tonight. Was just screaming at Myisha Hines-Allen for not running hard enough. We're up by 40.
Louisville, leading the ACC in steals per game entering tonight, had 8 swipes in the first half. #L1C4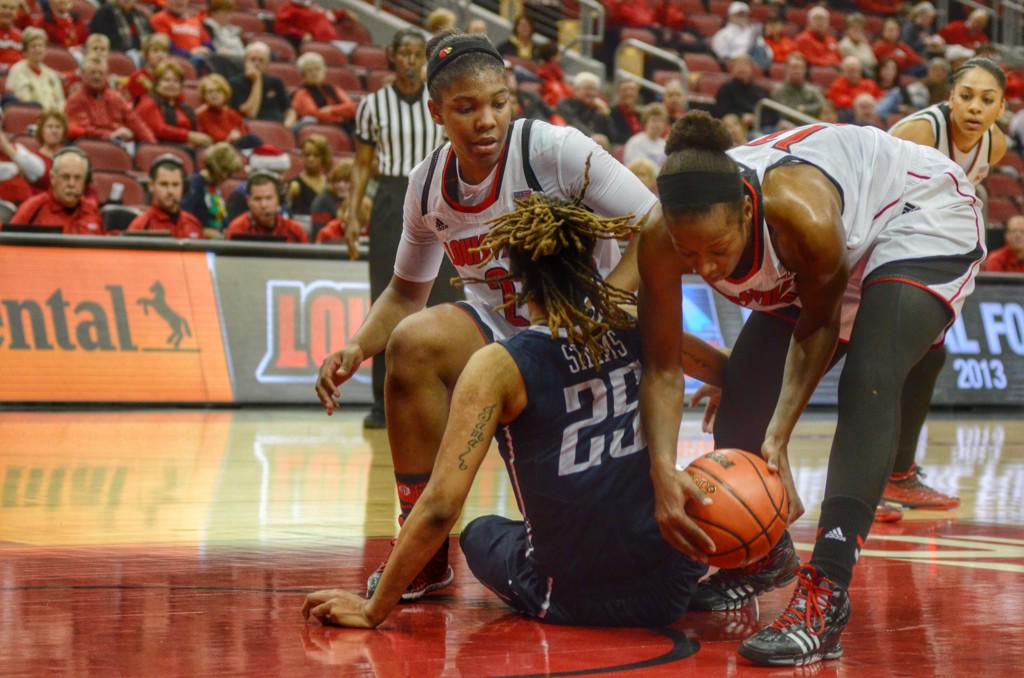 Louisville @CoachJeffWalz and the staff are participating in Ugly Sweater Night during this evening's game. #L1C4