In 6'3″ JAYLEN FORNES from Raleigh, NC ( Word of God Christian Academy ) is simply a VERY Intriguing combo guard prospect !  Taking inventory of his current recruiting process, I have NO idea why there is an absence of a volume of BCS programs coming after him…but thinking back to many of recent combo guards of similar size that have excelled at the High major college level the last few years OR "CG's" that have signed at the High major level the last couple years, this kid is just as good if not better at the same stage.
He also gives a strong impression of being a quality, sincere young man with a mature and humble perspective. He has a very solid 3.2 GPA .
Jaylen split time with Team Loaded (NC) &  SEBL AAU programs this Spring / Summer.
Not too long ago, there was another Guard from the state of NC with a very similar physical resemblance and similar smooth, sweet shooting game… that went overlooked by High Major programs. He went on to Star at Davidson and now is currently an NBA superstar and reigning Champion PG.  Jaylen Fornes  "may not" be the next Steph Curry, but BCS conference coaches want to get in at last minute or end up with similar regrets as to not getting involved with this impressive young backcourt talent. (very Skilled, poised scorer with sneaky athleticism )
Fornes is coming off an injury plagued season but his summer really has taken off with highlight type material. Fornes has proven that he can shoot the ball with the best of them. He knocks down jumpers consistently beyond the three point arc, and attack the lanes with no fear.  The combo guard has very good size that can defend and score the ball in several ways.  But the talent is there and has been proven that he can play with the best across the country.
Schools that have Offered :
Campbell     FAMU      Lehigh      Kansas State      Appalachian State    UTEP
Duquesne    Robert Morris        Radford        Central Florida      Longwood 
Loyola of Chicago     Western Michigan     Buffalo     UNC-Greensboro     Western Carolina 
Hofstra       UNC-Charlotte     George Mason        Wofford      Coastal Carolina     UNC-Wilmington
6'3″ 2016 Jaylen Fornes of Word of God will visit Appalachian St  Oct 3rd
Has also visited UNCG & UNCW
" What I am looking for in a school is a relationship with the head coach, a possibility to compete for a spot on the floor as soon as I get on campus and also somewhere where I can be developed. "
---
---
EVALUATIONS
All Fornes And Games
http://www.scout.com/college/basketball/recruiting/story/1550349-all-fornes-and-games
Scout's Notes:
Fornes is a knock down shooter who can put up points at a high clip and is crafty in getting to the rim. He must get stronger, but he has a good amount of growth left in his game.
College Projection:
–  Future150.com
Love the underrated backcourt of Jaylen Fornes (Deron Williams-like) ..Quentin Jackson (HM PG/explosive/nifty passer/6-3ish) #SEBL17U #Fab48
SEBL 17U  71 pts to Earl Watson JR Select 66
Quentin Jackson 6'4″ PG 2016 with 21 pts 12 asst 4 rbs
Jaylen Fornes 6'2″ SG 2016 19pts 8 rbs
No one had a better tournament than Jaylen Fornes of SEBL . He elevated his play and stock
#PhenomCP3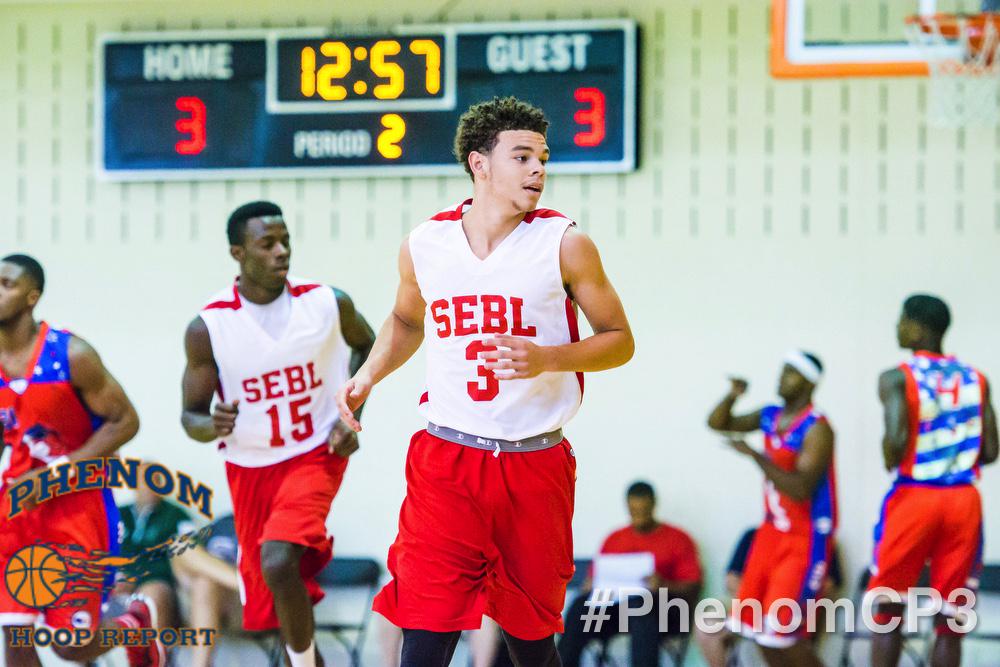 2016 guards Quentin Jackson & JaylenFornes of Team SEBL make up another fantastic backcourt here at CP3 Live. Both are very smooth scorers.
Jaylen Fornes (@JayFornes_) of SEBL is a problem offensively. Attacks the glass strong at all times w/ no mercy. Has sensational handles.
2 of nation's most efficient SGs
Jaylen Fornes & Nik Sherod
SHOT MAKERS! BIG GAMERS!
U want them taking THE BIG SHOT!
2016 G Jaylen Fornes one of the most skilled guards on the east coast.
Oh, and Jaylen Fornes just threw down one of the better dunks I've seen this year. One handed, one foot on the break and rode a guy down.
Team Loaded NC 2016 G Jaylen Fornes is going to be an impressive piece for someone. Decent size and is a lights out shooter #adidasUprising
---