Latest UPDATE   :    (  2  /  13  /  2016   )
84  –  70 WIN in Regional Final    –  Now advance to State Semi Finals
29   Points               –    3 / 5  Threes
9    Assists
5    Steals
4     Rebounds
Previous UPDATE :   (  1  /  28  /  2016  )
WIN  for District Championship
28  Points       –    3  for 7 from Three
9    Assists
8    Rebounds
6    Steals
---
5'9″ AUDRA LEIPOLD from Wesley Chapel, FL ( Academy at the Lakes H.S. ) is a Surging "Guard" in the 2018 class.  Across the landscape of basketball ( pro & college…Guys & Girls ) the value of "Combo guards" is quickly rising.  Potentially reverting back to old school days .  Guards that that can be equally efficient and productive making decisions, plays and shots…while also being able to Defend with appetite and versatility. Guards that can thrive in both the open court and half court.
Audra is not an elite athlete….but she sure is an old school type BALLA in the backcourt. A gym rat type work ethic and natural no back down competitive spirit.  A "Guard" with solid size that is just as comfortable playing Point Guard and making decisions, nifty passes ( legit PG vision ) and handling versus pressure…as she is spotting up from the perimeter of coming off screens and consistently knocking down shots all over the floor . There are not many Guards that can pull off both roles with equal competency.
Audra Leipold appears to be one of the select few. Simply put  –  She makes Plays … She makes Shots
She is also a standout in the classroom with a 3.7 GPA.
"Audra is our program's Steve Nash. She is self made through hard work, is a true student of the game, and makes the players around her better. She has that "it" factor that makes her special."

– coach Rob Walker.   ( Tampa Thunder AAU )
" In 22 years of coaching basketball Audra is the first player with the passion, drive, and the work ethic to be a successful player at the next level. "
Leipold has grown to 5-9 and appears to blossoming into the full-time playmaker we saw last year. She is a fundamental floor general who can score the ball as well. Her added strength and size allow her to play with more confidence and efficiency. Her ability to shoot the jumper and attack the rim opens up the floor for her teammates. She is quickly becoming one of top prospects within the Tampa Thunder organization.
---
---

Best Of The Best: Top Pasco Prep Athletes
GIRLS ATHLETE OF THE YEAR
Leipold was impressive last season as an eighth-grader, but she was able to follow that with an improved freshman season. The shooting guard passed 1,000 career points and posted season averages of 19.9 points and 5.0 assists while leading the Wildcats back to the Class 2A state semifinals. Leipold is on a torrid pace that could see her surpass 3,000 career points before she graduates.
http://www.tbo.com/sports/preps/best-of-the-best-top-pasco-prep-athletes-coaches-20150607/
Audra Leipold, 5'8 Guard (Academy at the Lakes, Land O' Lakes FL) – Showed great poise and maturity for her age. High basketball IQ, High ceiling physically/athletically. Very coachable with a high skill set.
Congrats to AATL's Imani Thomas and Audra Leipold for being named to FABC 2A 1st Team All State
#RedsSuper64 '18 Audra Leipold caught our attention last year at this event. She's back at it today
#TampaThunder '18 Audra Leipold (5-7/CG) has picked up interest from PAC-12, ACC, A10, OVC & RMAC programs. #Prospect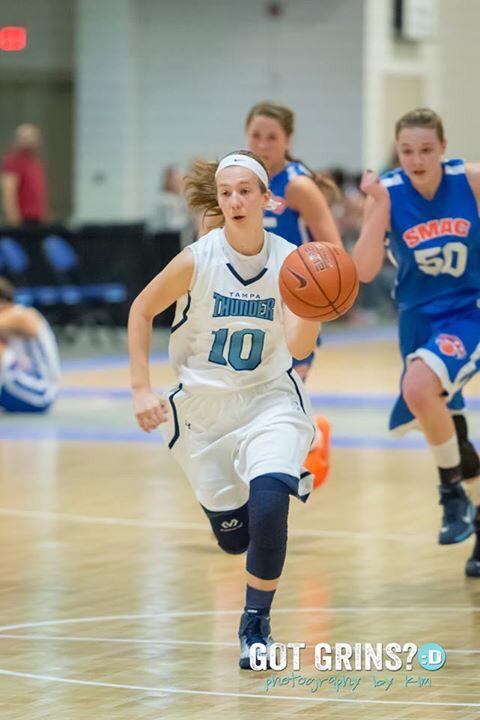 Coach Karim Nohra says Audra Leipold one of quickest players to 1,000 points in his career
---