VIDEO
Marcus Paige following UNC's loss to Iowa: "It all starts with me." Full postgame interview-   VIDEO     http://insideca.ro/FkzOm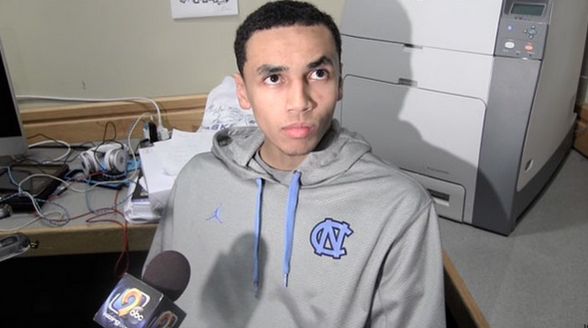 Kennedy Meeks said Theo Pinson stepped up & spoke to the team about toughness after UNC's loss           VIDEO          http://insideca.ro/FkAwU 
ARTICLES
Iowa beats CAROLINA  60-55                                                                                                  ( goheels.com )
Iowa stuns  # 12  UNC                                                                                                                   ( espn.go.com )
Adam Lucas : Rapid Reaction                                                                                                 ( goheels.com )
Adam Lucas : Patriarch of Chapel Hill                                                                               ( goheels.com )
TWEETS
FINAL: Iowa beats UNC, 60-55. Tar Heels fall to 5-2 & will host East Carolina on Sunday.
Roy Williams questioned his team's toughness yet again after its 60-55 loss to Iowa. Story:             http://insideca.ro/FkEad 
Kennedy Meeks said Theo Pinson stepped up & spoke to the team about toughness after UNC's loss      http://insideca.ro/FkAwU 
Brice Johnson holding himself accountable, vowing to be tougher, finish stronger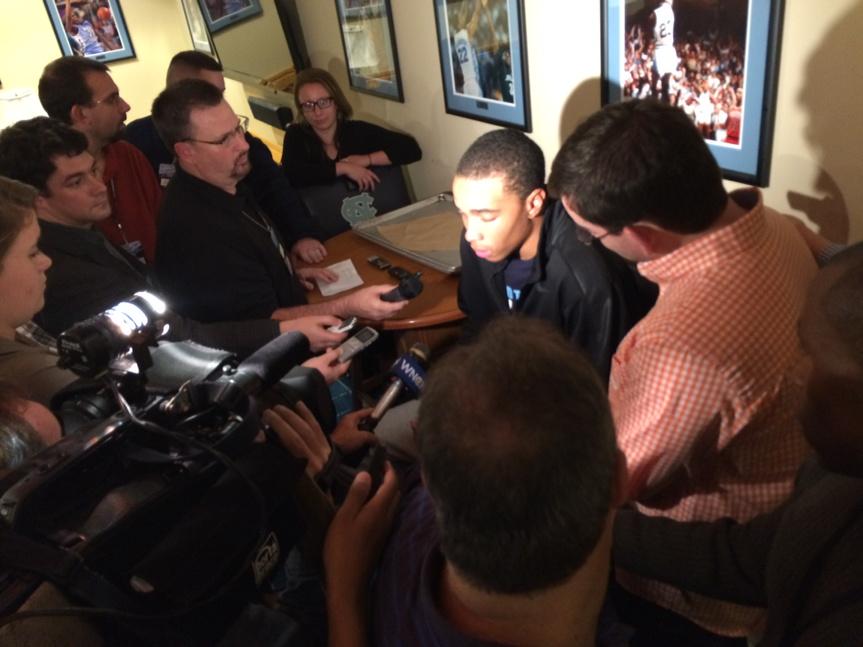 "If I'm going to be the preseason ACC Player of the Year, I need to start playing like it." – #UNC's Marcus Paige.
RT @PowellLatimerNR: Brice Johnson: "I've got to quit being a baby and dunk it like I used to." #UNC
Kennedy Meeks said Paige needed to start calling people out. "Me, Brice, JP and Justin have got to step up." Paige then called out himself.
UNC shot 28% FG, 17% 3FG on the night. Gave up 16 2nd half offensive rebounds.
Quick research indicates UNC's 27.9% shooting is the 5th-lowest FG% in a game in school history.
Will be an emotional night for Roy Williams. His neighbor and close friend, Ted Seagroves, died yesterday after a long fight against cancer.